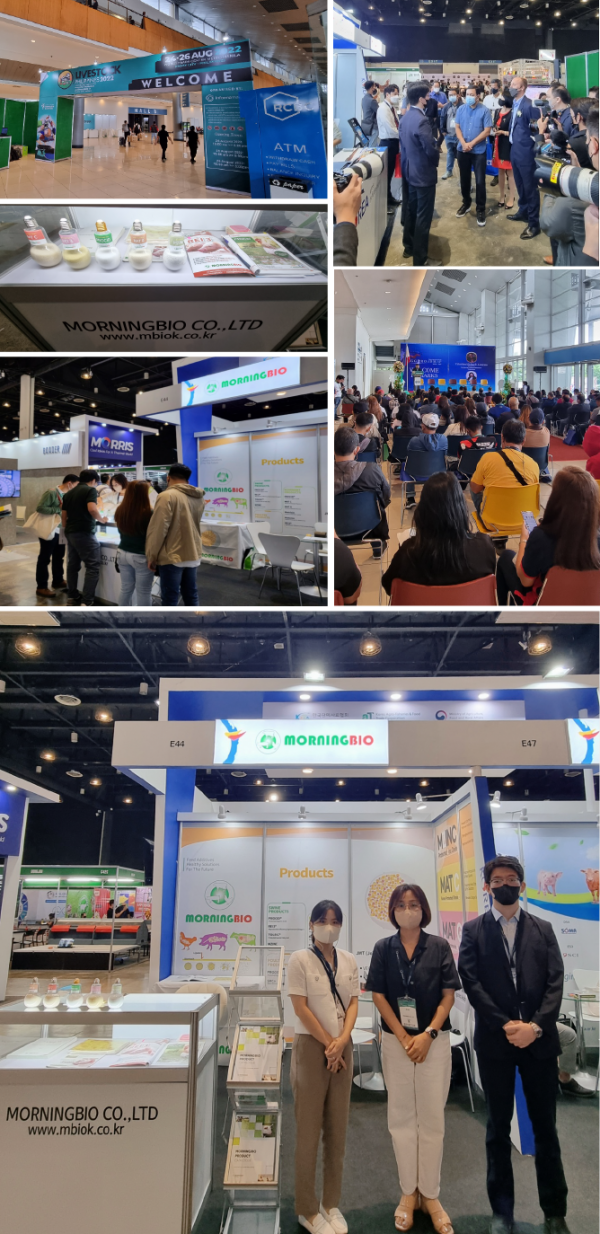 MorningBio participated in "LIVESTOCK PHILIPPINES 2022" which was held at World Trade Center, Manila, Philippines from 24 to 26 August.  
At this event, the attendees could find the latest technology, 
ingredients and additives to manufacture and process feed for animals and aquaculture.
Almost 240 companies from 23 countries exhibited their latest products, 
and attracted more than ten thousands of representatives to visited in. 
MorningBio had a booth in the Korea pavilion, which was supported by KFIA(Korea Feed Ingredients Association). 
MorningBio team met all the visitors and partners from Asia and Europe, 
and discussed with them on the expectations of industrial development and business cooperation.  
Following the global trends of antibiotics reduction & environmental sustainability, 
our potential buyers expressed great interest in our matrix-coated feed additives-especially in PROCID(Coated organic acids) 
and MZINC(Coated zinc oxide). 
We wish to express our sincere thanks to all the visitors to our booth.   
If you have any further inquiries about our products, please feel free to contact us.